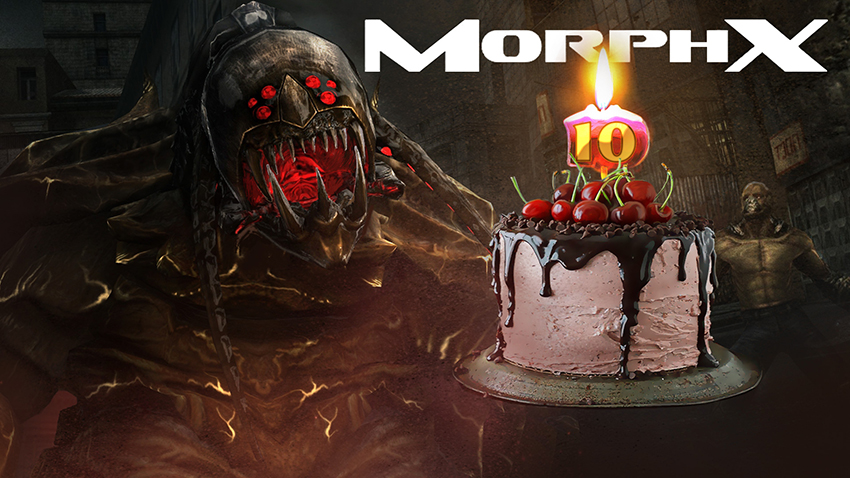 It's been 10 years since the decisive battle with the Swarm.

Reminisce about the battles in the capital, solving the protagonist's genetic puzzle, the victory over giant toads, praying mantis and of course — over the Beast! All these events are forever immortalized in the world of MorphX.
We wish a happy anniversary to everyone who took part in the battle and would like to remind everybody of the inevitable responsibility for dangerous experiments.