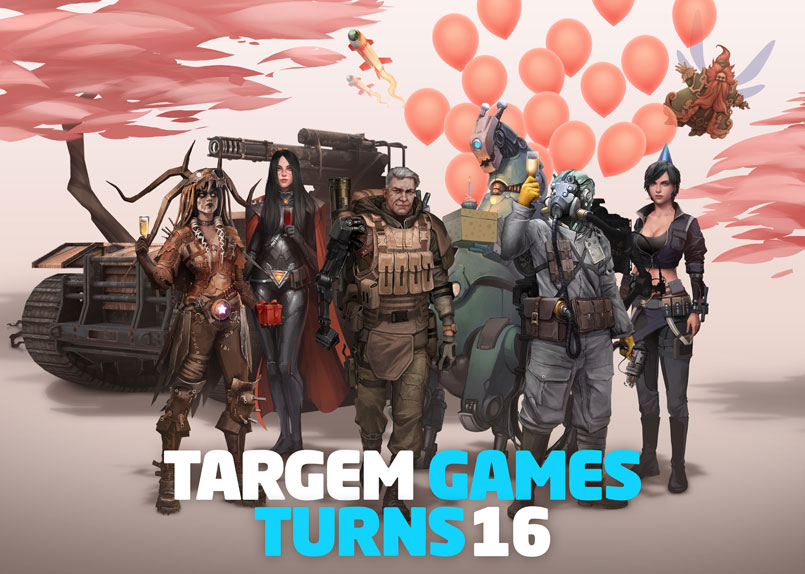 Every year, we set ourselves new increasingly complex and interesting goals and we always reach them. The past year was no exception.
In 2017, our post-apocalyptic game Crossout transitioned into OBT and became available on the Xbox One, PlayStation®4, PC and of course Steam. It was not easy to do this, and we are grateful to the project's team for the work done.
The space action Star Conflict received many new modes, weapons, modules and of course ships. Pilots also got the important opportunity to trade with each other.
We released a new online game Star Conflict Heroes, which allowed Android and iOS players to become captains of huge flotillas and fight for supremacy in space.
Friends, we thank you for your support and we will do our best to keep you happy in the future!
Yours faithfully,
Targem Games team.